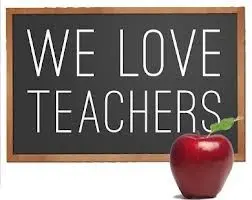 Our staff at ADVANCED CHIROPRACTIC has a special heart for the educators and staff who serve our community on a daily basis, raising our children into adults. We know it's a tough job. The daily stresses can be overwhelming.
Although the budgets of every company have changed, many of you still have insurance coverage which gives you special privileges at our office. The standard has been 38 visits a year which include chiropractic adjustment and massage therapy. Ask around, your coworkers may already be taking advantage of these benefits, as we have been serving the community ourselves for over 30 years.
As part of our thanks for doing what you do, we'd like to offer you a free evaluation and 1 hour massage therapy session to any full time school employee. Kind of our way of giving you a mini taste of the benefits that may be available to you. No strings attached. You give everyday, this is the least we can do.
Just mention HEALTH4TEACHERS as your coupon code when you call or request an appointment right on our website at the home page.
This offer is valid for full-time school employees within a 25 mile radius of our office and is limited to one per person and excludes patients who have already received care at ADVANCED CHIROPRACTIC.